Business card design has been an integral tool for every professional for many years. But, there is a growing misconception regarding the use of business cards. As most companies have gone digital, many are under the assumption that the business cards are not useful anymore.
But that is far from the truth. In this post, we will see why business cards are still important and how you can create stunning business cards using DesignBold that can add more points to your brand value.
Why business card still matters?
For a professional, every mode of connectivity is an asset. A business card is one of the first points of connectivity with an influencer or a client. A well-made business card not only makes you appear professional but it also acts as a reflection of your services.
Therefore, if you do not yet have a business card to give out to your prospective clients, influencers or collaborators then you are missing out on a great connectivity tool.
Now that, we discussed the importance of having a business card let us know about the five tips to create stunning business card design in the comfort of your home and office.
Tip#1: Planning your business card design based on business type: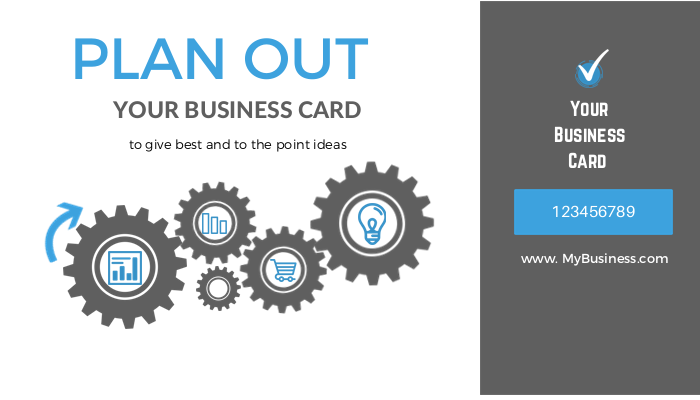 It is true when people say that a business card is the reflection of your business or service. The moment you hand over a business card to anyone, you and your business are open to interpretation.
Thus, it is necessary that you plan a business card design that resonates with your qualifications and services.
Though you can always be creative in your business card design, as a general thumb rule, it is always better to make your business card design less cluttered with a single icon, vector or logo representing your business. For business card designs a minimalistic approach is preferable.
Tip#2: Deciding the configuration of business card design: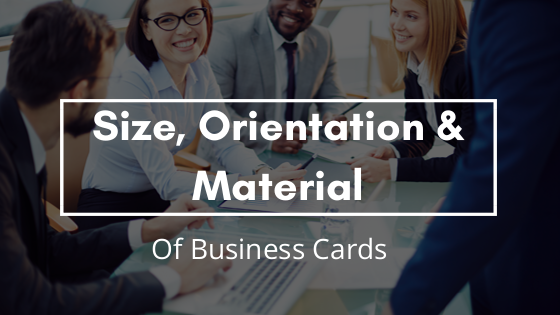 Before you start your business card design, it is especially relevant that you understand its exact size and shape.
Every business card design has four factors to consider – Size, Orientation, Custom Shape & Material (Print or Digital). Let us cover each of the points one by one.
The size of business card design: The most ideal and widely used business card size is 8.5×5 cm. If you like, you can go for a bigger size, but the size 8.5×5 cm is in use for a long time. It fits well into the wallets or pockets and is also easy/economical to get a print version.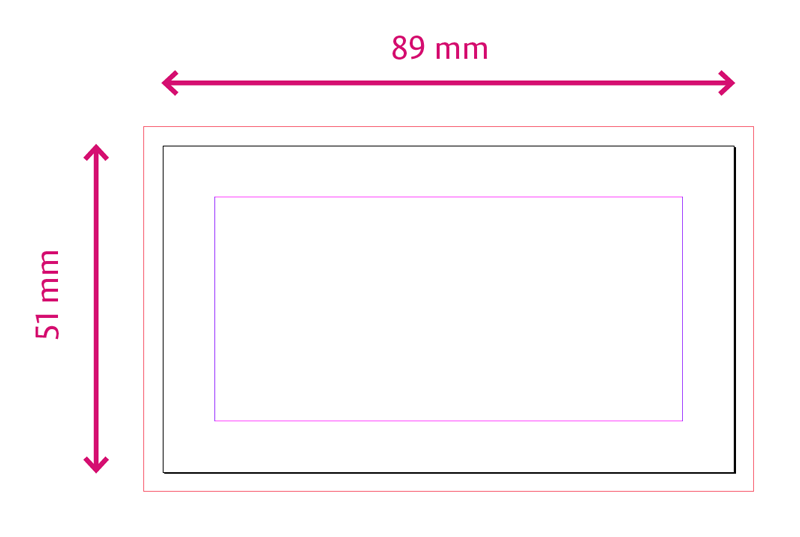 The orientation of business card design: Similar to presentations, business card design also has two modes to choose from, landscape and portrait. You can choose either based on your preference or requirement.
The landscape mode is the traditional and more preferred choice. The landscape mode gives you adequate horizontal space to fill in bigger names or texts related to your brand. Hence, you have the liberty to add a few extra points about your services.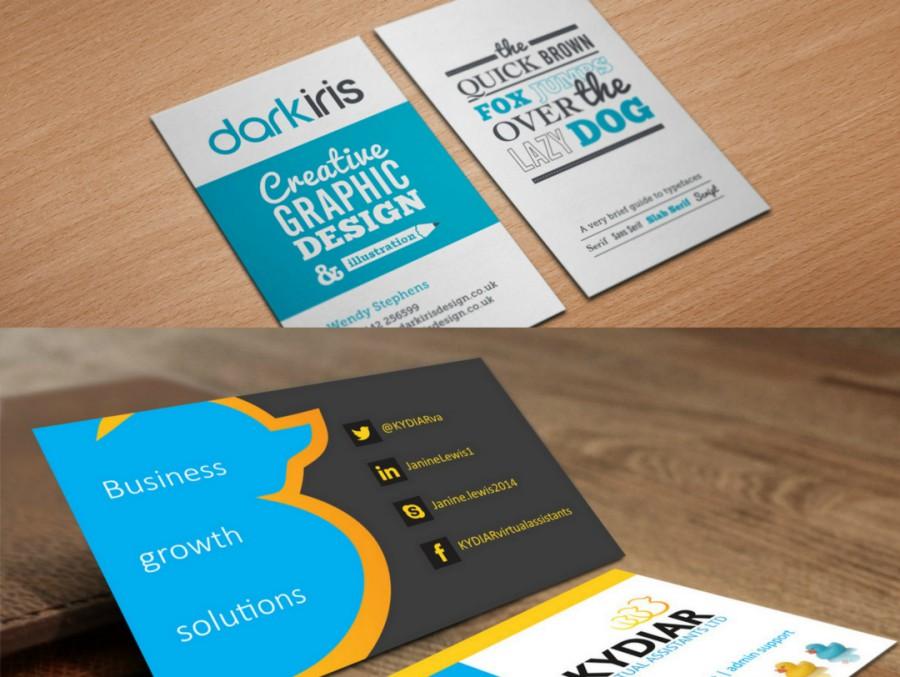 Custom Shape of the business card design: Normally the business card is rectangular with four sharp edges. But there are also some variants of the conventional designs. For example, you have the option to round off the edges to give your business card a rounded look.
But, it will be wise to assess all the points before you decide on any custom design modifications.
If you are confused whether a designer business card is correct for your brand, then it is better to stick with the familiar design patterns. Every profession has a particular design pattern that suits it better.
For example, if you are an engineer, a teacher or a doctor, then a traditional rectangular business card with a minimalistic design is the appropriate choice.
If you are a graphic designer, then it is apt to use a business card with good design modifications.
The material of business card design: There are many options to get your business card design printed on. You can get it printed on a standard photo quality paper. Then there are some unique choices like silver, steel or platinum. But they are more for vanity.
Along with paper, the other most used medium for sharing business cards is the Digital Medium. A greater amount of official work is now getting completed online.
Therefore, many professionals are using a digital version of their business cards as email signatures.
Irrespective of the mode of business card design you choose, DesignBold has the option for you.
After completing the business card design using DesignBold ready to use business card layouts, you can download your design in two formats:
a) High-Resolution PDF (for printing onto papers)
b) High resolution or optimized digital version to use in social media or email signatures.
We will see more on it towards the later half of the article.
Tip#3: Managing Color, Fonts & Contents of business card design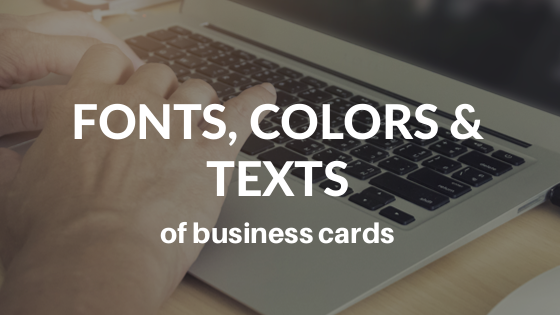 The three most important aspects of your business card design are Color, Font & Contents. Lets us see how to optimally use all the elements to create a beautiful business card.
Contents: The basic rule of designing is "Less is More." The same holds true for business card design. Keep your business card design clutter-free.
Give it some breathing space. Do not treat it as a CV trying to pack all your professional history.
You just need the following contents on the front and back page of your business card.
Frontpage contents of a business card design
a) Your Name/Your Business Name
b) Your designation
c) Image/Icon/Vector/logo to represent your brand.
Back page contents of a business card design
a) Your office address
b) Your Email and contact number
c) A tagline for your business (optional)
Fonts: The issue with fonts is that people tend to go overboard in their hunt for the perfect one.
There are thousands of fonts available online.
But, it is better not to fall into the habit of looking into hundreds of fonts. It only takes up your time and many times results in a business card that appears inconsistent.
Therefore, it is simpler to keep a note of 2 to 3 fonts and use those in your business card design.
Just make sure that the fonts are easy to read when seen along with the other design elements of your business card.
Color: This is another aspect of business card design that people tend to go overboard with. When planning color combinations for your business card design, keep a note of the following points.
a) Maintain a uniformity in color. Do not go wild in your color mix (unless you are a professional graphic designer).
b) Select the background color and image such that texts are visible without any strain and the background compliments it.
Every color you use has the power to evoke a particular type of emotion. It has been widely analyzed in various platforms. Many graphic designers take it into account while choosing the color palettes of business card design.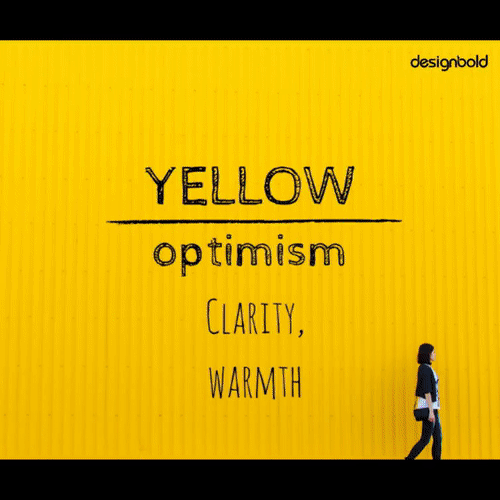 Tip#4: Managing images for your business card design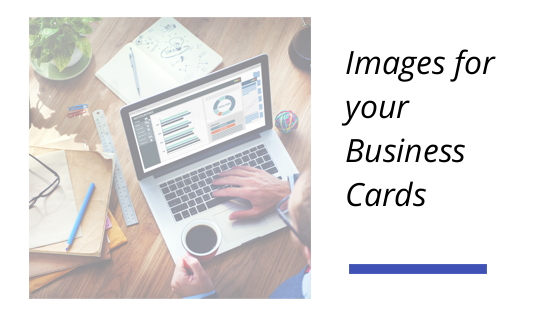 Images, when used in proper balance, can be the X-Factor in your business card design.
Most commonly images are used as a background to provide depth to your business card. The key here is not to make your business card design cluttered with pictures.
On a business card, you have two surfaces – the front and the back. Choose anyone of the surfaces for placing the image. (preferably the back side).
On the front side, it is ideal to place the official logo of your brand.
Tip #5: Logo for your business card design

The importance of logo: In the context of a business card design a logo is perhaps the most crucial element. A logo is the visual identification of your brand and services.
Top companies hire talented designers to create a unique logo that can represent their brand in an authentic sense.
But if you are a start-up or a solo professional then you do not need to spend a fortune on a logo design.
There are many online/offline tools available that can help you in creating a professional logo.
I have been using a particular logo designing tool called Logoist. Using this tool, you can start from scratch and create a unique logo design.
If you find yourself lacking in patience to learn and create a logo, then it is better to take professional help. It will cost you some additional money, but you will get a better quality logo in lesser time.
Your Guide to Build a Business Card with DesignBold
We made a list of all the points that are necessary for designing a beautiful and compelling business card.
Though the steps involved are pretty straightforward, but many times it gets tedious and time-consuming for a general user.
Therefore, keeping all the above points in mind and also taking into consideration the issues faced by non-designers, at DesignBold we have made it easy to create quality business cards in the shortest possible time:
In DesignBold you will find tons of

ready to use business card design layouts

with front and back page.

DesignBold

gives you the option to play around with multiple fonts within the design edit area, and you can have a real-time comparison of various styles of fonts that go well with your business card design.

DesignBold inbuilt color palette generator lets you compare the color combinations while you are editing your business card design.

You also get complete flexibility in customizing the color palettes & fonts.

Using DesignBold you can find and add images to your business card design without much effort. When you use DesignBold to create your business cards, you get to use a huge collection of free images, icons, vectors and design elements.

You also have the option to upload your logo to DesignBold and use it directly on the

business card design layouts.
Conclusion:
A business card is a valuable tool in your daily professional life. Therefore, you should always carry a business card whether in a good print quality or digital format.
With a proper business card, you have the chance to create a good first impression on your clients and business influencers.
With the help of DesignBold, creating an attractive & professional looking business card is a matter of few minutes. We hope this post was helpful in giving useful tips to start designing your business cards.
Below you will find a collection of attractive and professional-looking business card designs to take inspiration.
You can follow us at our Facebook page for more design awesomeness.